For Safe and Efficient Power Generator Operation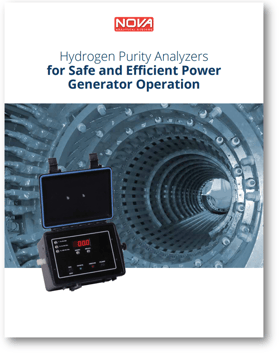 Electrical power generation is an essential service industry spanning the globe that delivers affordable electricity to homes, offices, public transportation, etc.
With the global demand for electrical power projected to double by 2030, and demand currently growing at a rate of 2.6 percent each year, improving efficiency in power consumption and production continues to grow in importance.
In our guide to power generation, we will look at the current state of energy efficiency and the power generation industry, including:
Comparing and contrasting energy use patterns over time
Examining methods of analysis
Discovering the solutions available for equipment and backup monitoring
Download your Hydrogen Purity Analyzers eBook by filling out the form to the right.