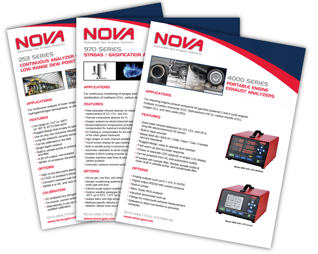 Here at Nova, we offer a wide range of continuous and portable gas analyzers.
To help our customers get more information on potential analyzers and our range of offerings, we digitized our product brochures and made them available for download in our Resource Library.
In our Continuous and Portable Analyzer Brochure Section, you will find:
Detailed profiles on +80 analyzer models
Features, descriptions, and spec information
Unique application options
To access our brochure library, fill out the form to the right.